OUR SQUADS

CHALLENGE

EVEN THE

BEST PLAYERS

GIRLS & BOYS

COMPETITIONS

DEDICATED
GOALKEEPER
TRAINING

OVERSEAS

TOURNAMENTS

& TOURS

ORGANISED

TOURNAMENTS

& FRIENDLIES

PROFESSIONAL

COACHING AT

ALL AGES

OUR SQUADS

CHALLENGE

EVEN THE

BEST PLAYERS

GIRLS & BOYS

COMPETITIONS

OVERSEAS

TOURNAMENTS

& TOURS

ORGANISED

TOURNAMENTS

& FRIENDLIES
Elite Squads
Hardworking and talented players can be invited to join our squads, to play competitive matches against other teams. We have strong teams at ALL ages, as well as good girls' teams, so there is real opportunity for exceptional players to keep developing right through to the top level. We have a great track record in the HK Junior Football League, HK Junior Sevens Cup, Adidas Cup, etc. Every year we take teams to overseas tournaments in places such as Singapore, Bangkok, and Borneo. At U13-U18 we also coach combined KCC and HKFC teams in the HKFA Leagues.
GIRLS ONLY SQUADS
We have a thriving programme for girls, who regularly compete in competitions in Hong Kong and abroad. Several of our girls have played in their age-group for the HK national side! Although girls are welcome to train with boys and be selected for our main squads at any age, many prefer our girls only training – which we run in Kowloon and Hong Kong Island. The same commitment from players and parents is needed in the squad programmes for both boys and girls.
THE BEST YOU CAN BE
All our squads are for players (and parents) committed to becoming the best footballer that they can be in Hong Kong. We ask for a full season commitment and can't accept players who cannot make training or games. Likewise, once accepted into our squads we are committed to you for a whole season. Squad players should ideally train 2x per week plus regular weekend matches. The development process at APSS is straightforward and is outlined below.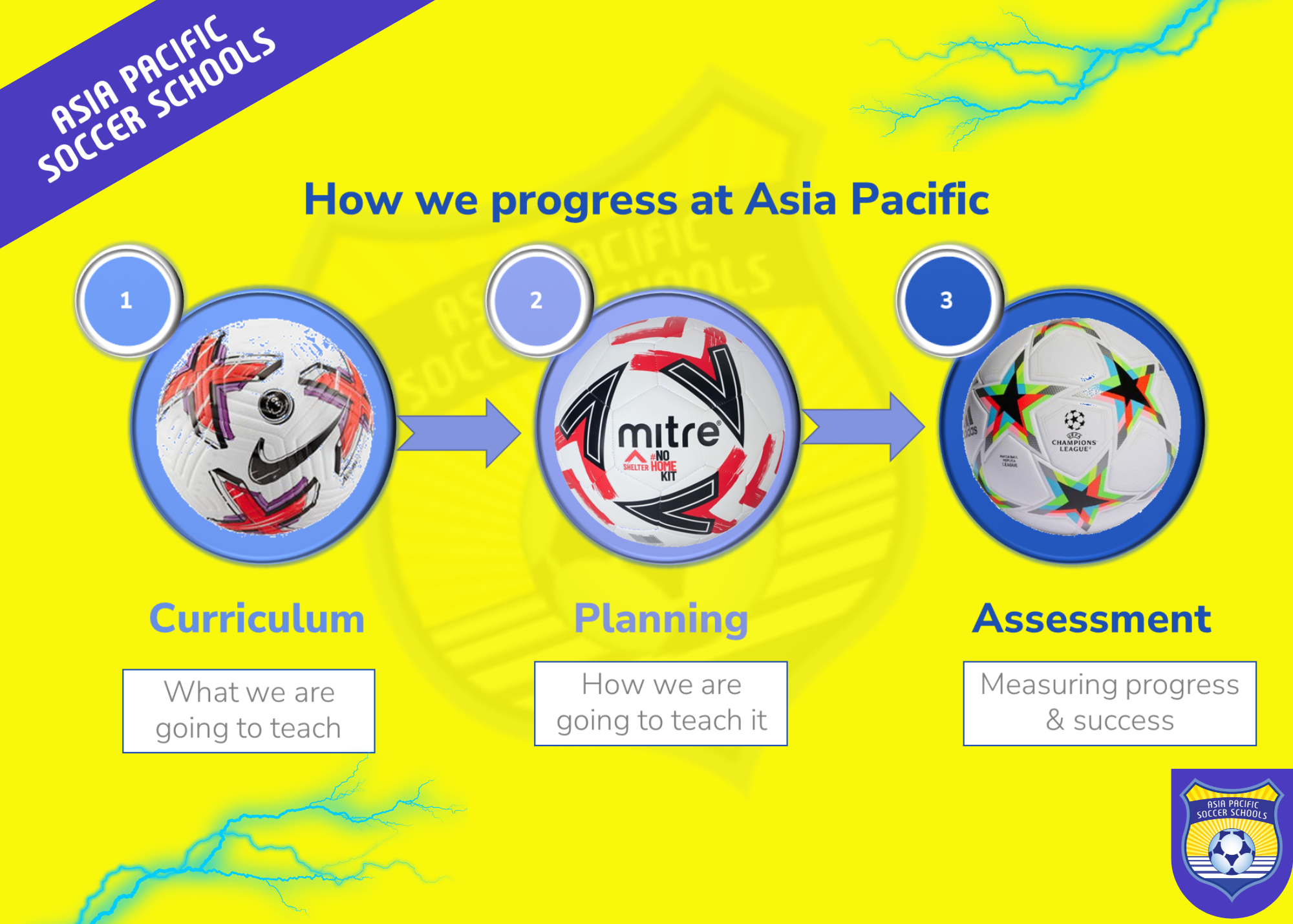 PATH TO SUCCESS
It's tough to get into our squads! Players must meet the criteria of our 4 Corners +1 model adapted from the English FA and their Long Term Player Development Plans.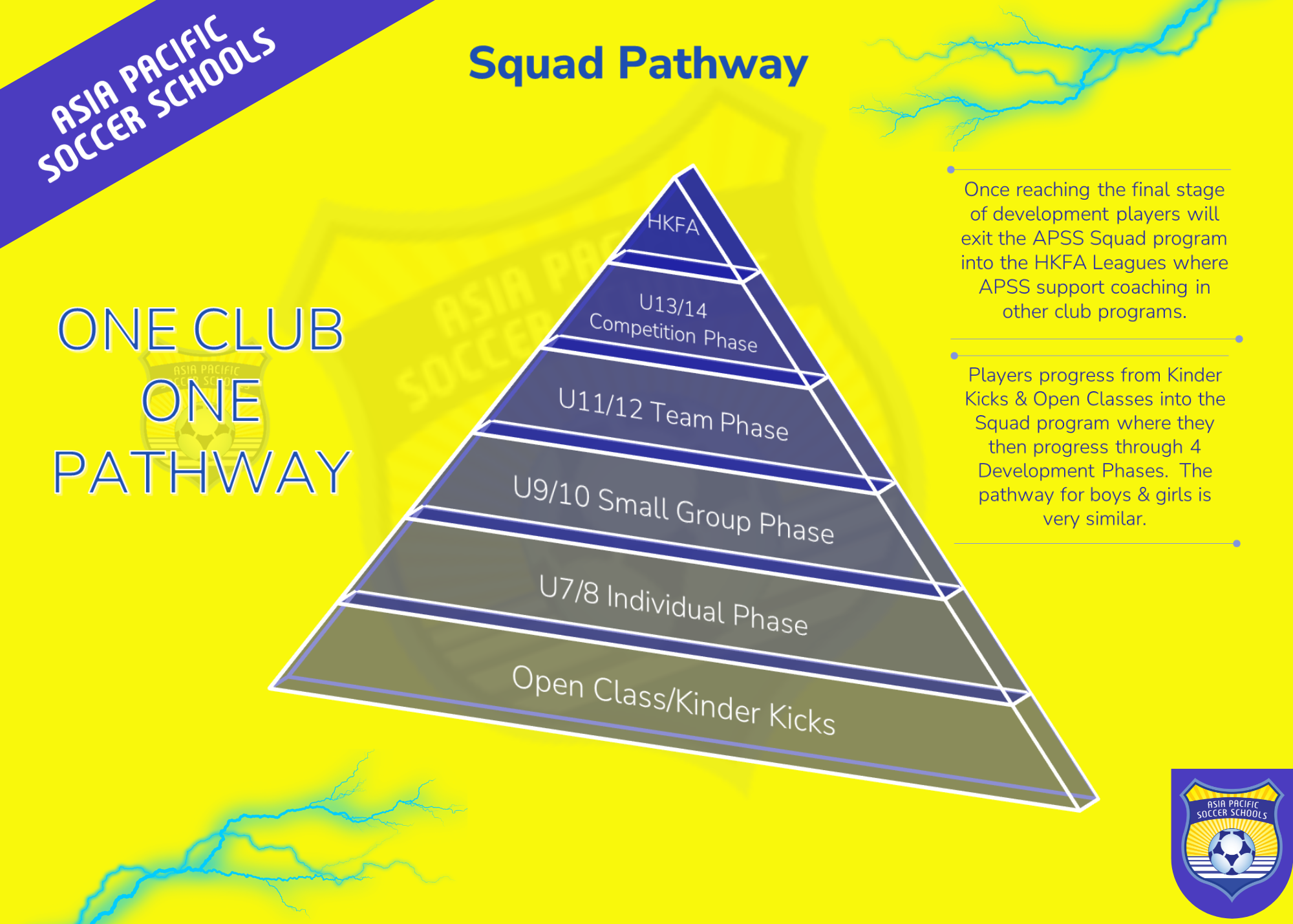 OUR PHILOSOPHY
Coaching football is all about increasing player understanding of the Principles of Play. Using the Principles of Play drives our 7 Philosophy Points that players work on in cycles through the season and working on areas at the appropriate Phase of Development.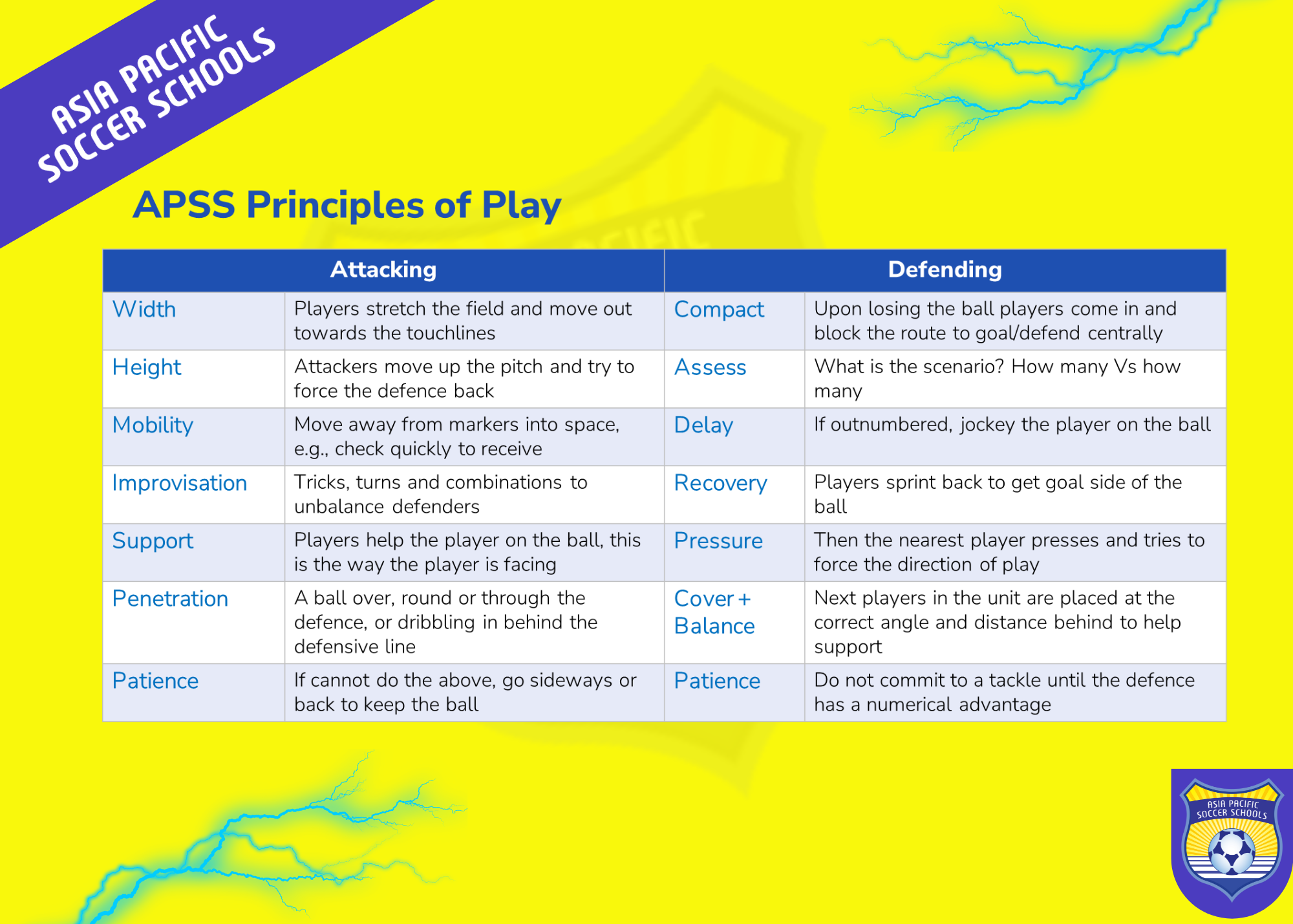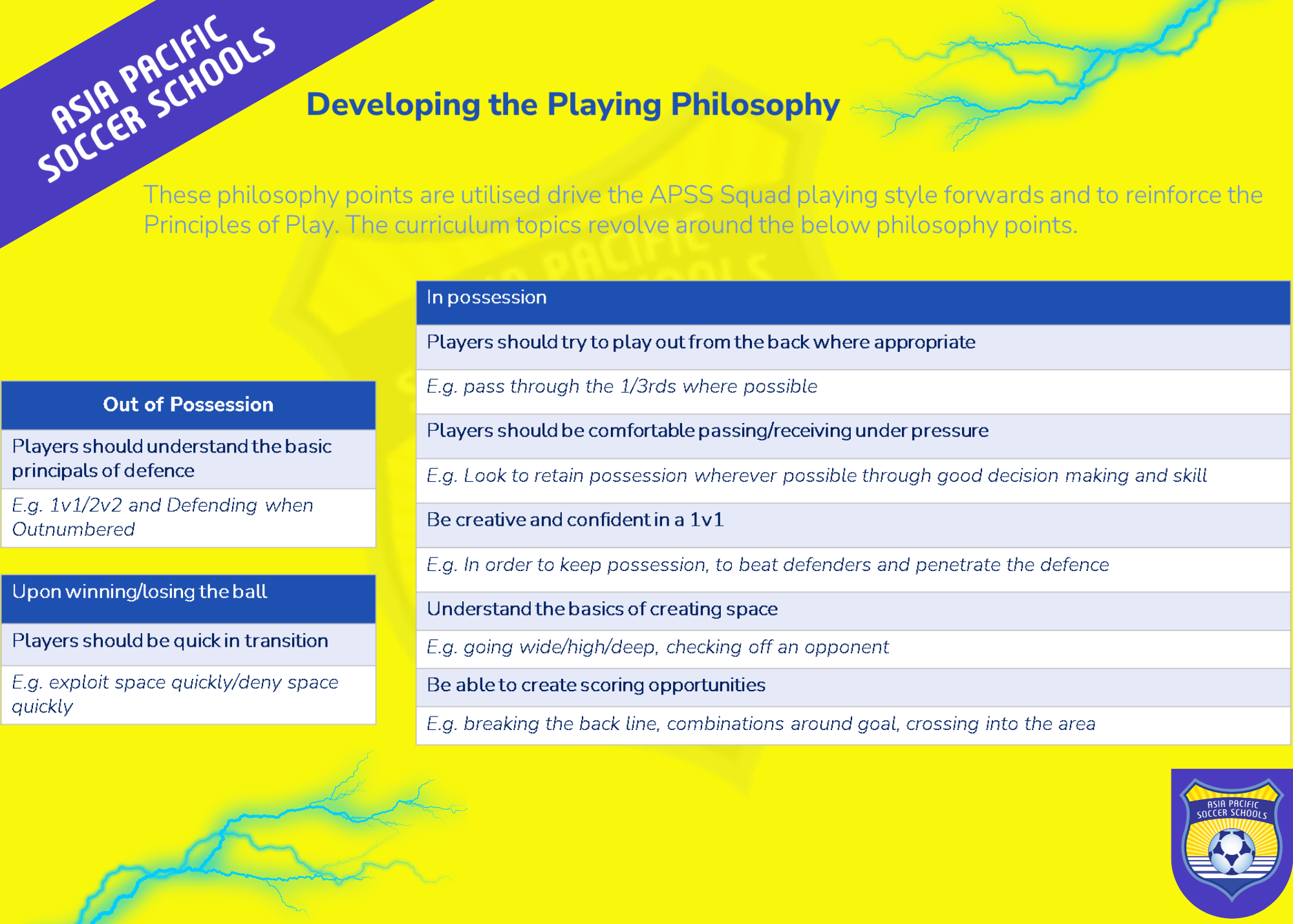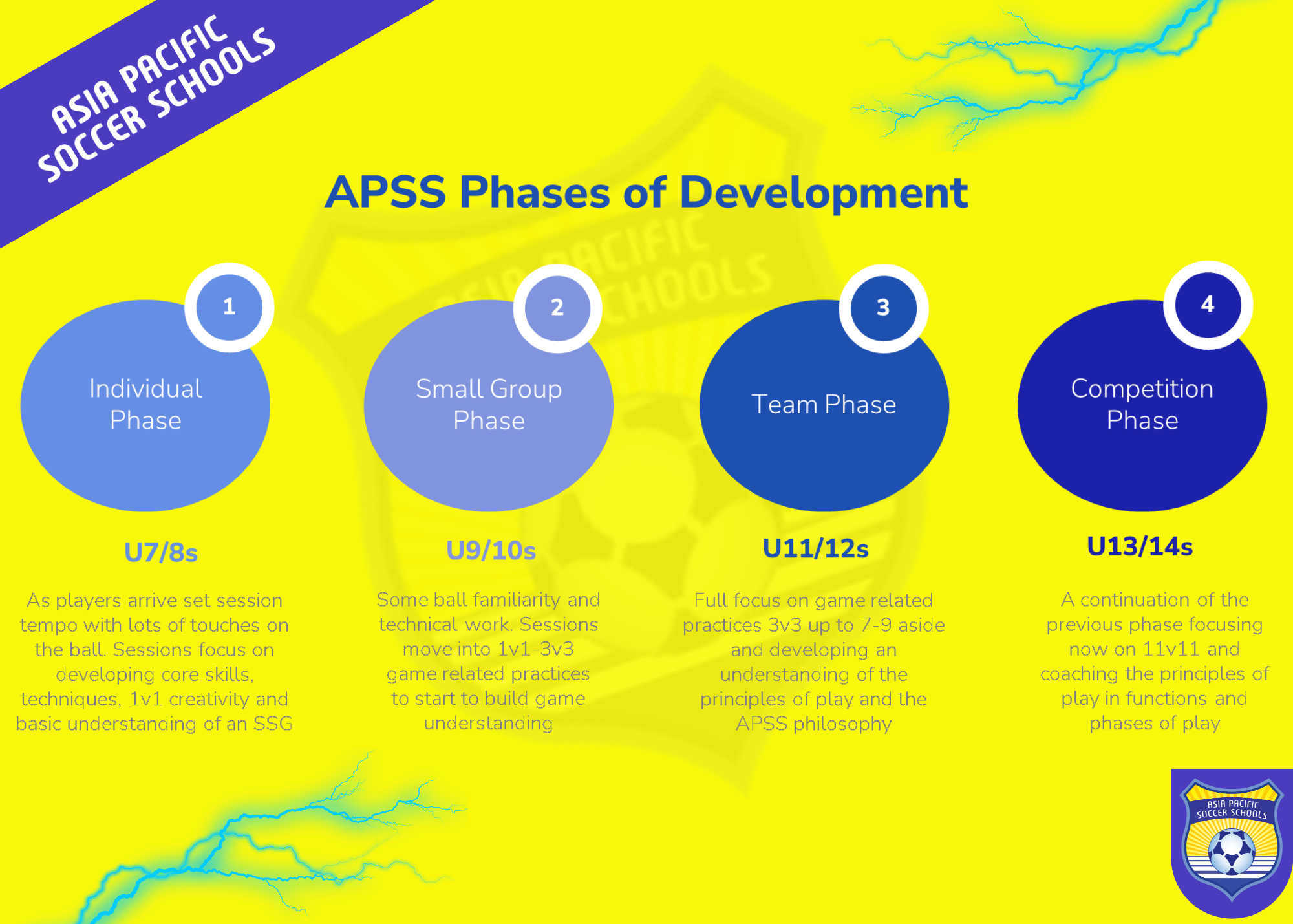 MORE INFORMATION
If you would like to know more about the squad program you can download this pdf on our squad framework and structure. If you want an even more detailed explanation you can watch this video about the squad program on YouTube.




We believe this gives our players the foundation to understand how to play the game. –>